Looking for clarity & direction to grow your business online?
Our fully-subsidised short online program, the Next Best Steps, is currently open and is your opportunity to get the must-knows to make the most of technology to grow and future-proof your business.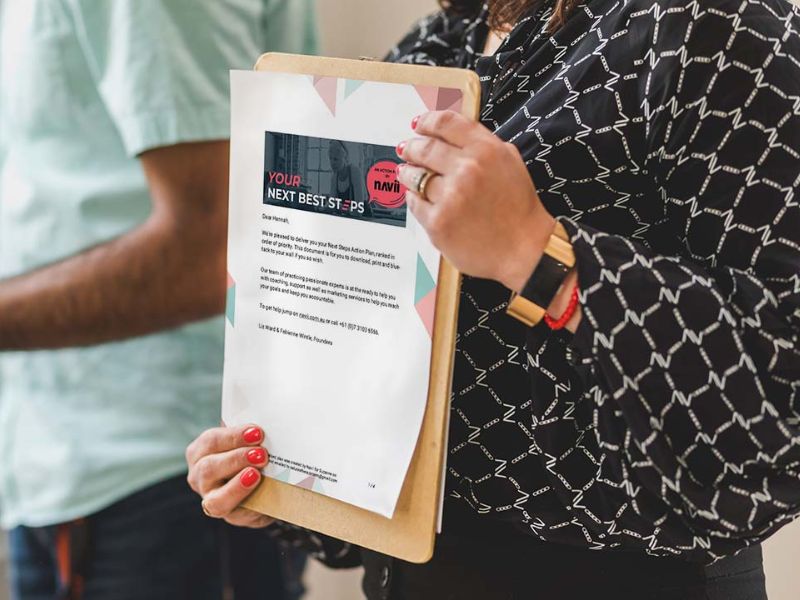 Do you share some of the same challenges as these business owners?
I need to make better use of web, online marketing and social media but lack time and know-how
We're having a red hot go but I need a plan to make better use of our time.
I'm feeling overwhelmed and don't know where to start but I know I have to take action
I'm burning the candle at both ends and need to change something before it's too late
Overwhelmed and don't know where to start, but you know you need to take action
Need to make better use of web, online marketing and social media but lack time and know-how?
Burning the candle at both ends and need to change something before it's too late?
Having a red hot go but need a plan and to get organised to make better use of your time?

Join Navii's Next Best Steps program now and learn the tried and tested tools & tactics your small Australian business must master to successfully trade in today's the digital marketplace.  
In the last 12 months our team has run 934 coaching sessions with 3,421 small Australian business from all industries. We've packaged our answers to their key challenges into this practical jargon-free course so you get the solid foundation they never had.
>> Hannah Conroy, Navii's Content Manager
No matter what stage your business is at in adopting tech, you will leave this course armed with knowledge and confidence to be better able to make informed decisions about your next digital step. 
Our graduates tell us they went from a stage of "I don't know what I don't know" to feeling confident they're not being taken for a ride by their digital consultant!".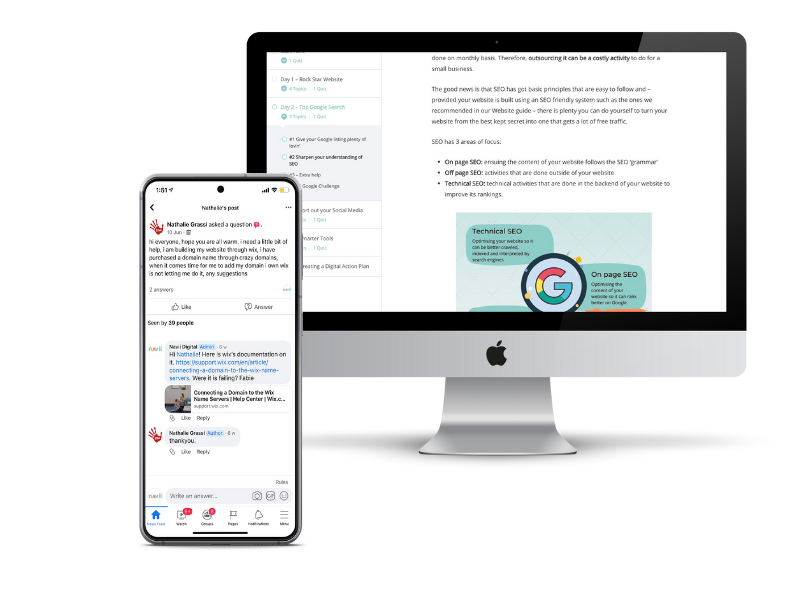 A 5 day program to help you take your next digital step
We've taken the golden nuggets we share with Australian businesses in our training programs and packaged them into the Next Best Steps program..
Navii has proudly supported 5,000+ Aussie businesses to improve their digital proficiency and online presence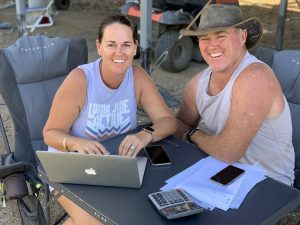 Navii has been such a nice find for me. I am so glad it popped up on Facebook and I clicked on the 'Sign On' button. I will be checking out everything on the site and will sign in to anything I can to learn more.
I love the Navii team - all super professional but incredibly human. One important thing I have noticed is they are all successful business people. There is nothing worse than being trained by someone who hasn't actually been "at the coal face".
You need to take the time to do some of these courses! They are invaluable for my business taking it into the new world we live in! Thanks Fabienne just brilliant!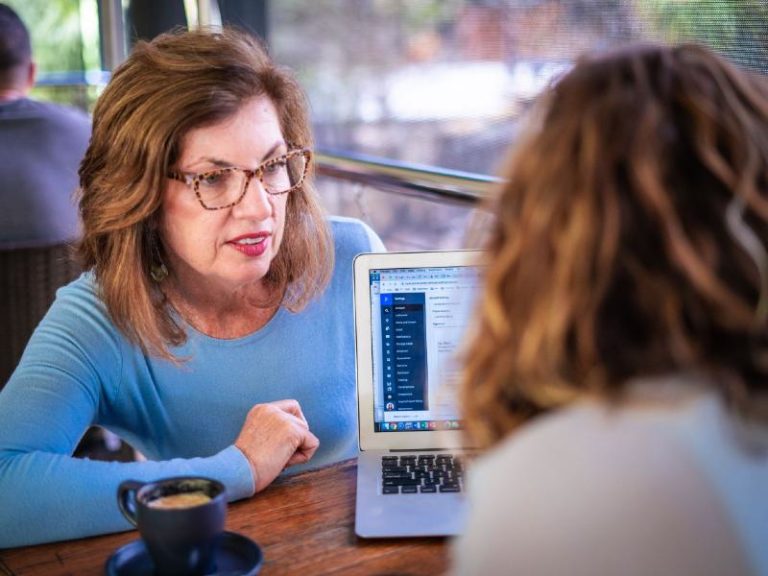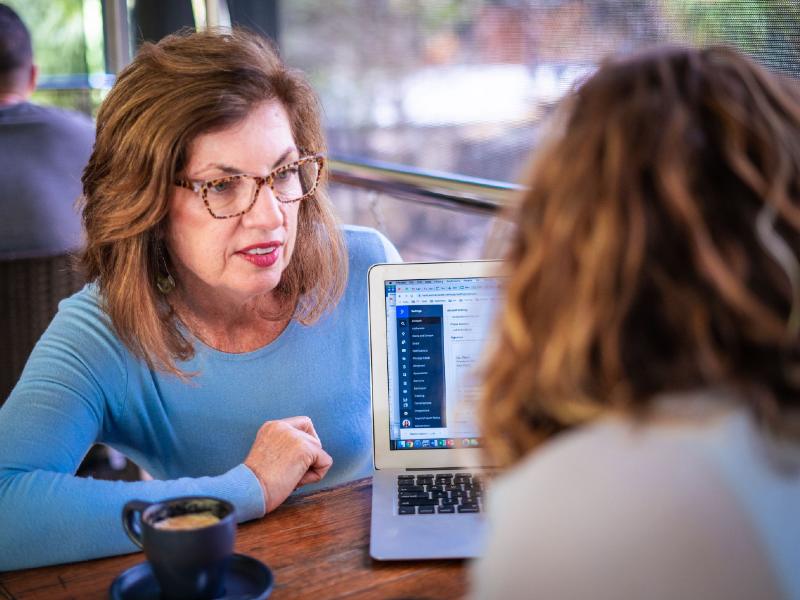 The Next Best Steps Program Includes

Participation in this program is 100% subsidised by the Australian Government.
Express your interest now and you'll hear within one business day if you've been successful at receiving this program free of charge.
Do you wish you could answer these questions with confidence?
Created by our founders, Liz & Fab
Supported by a team of practitioners
Navii is small Australian business who's been selected and backed by the Australian government to share their digital business acumen with and inspire Australian businesses who're struggling with digital.
We've designed the Next Best Steps to show you what we've learnt so you don't make the same mistakes we did.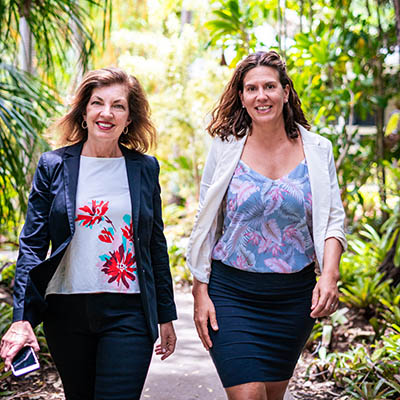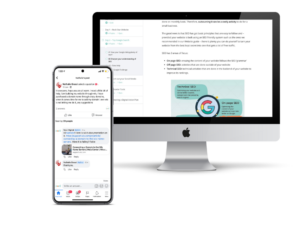 Apply Now for the Next Best Steps program
Fill out your expression of interest below to receive the Next Best Steps program free of charge thanks to the 100% subsidy available from the Australian Federal Government. You will be contacted within 24h.
Refer to our FAQs below for any questions.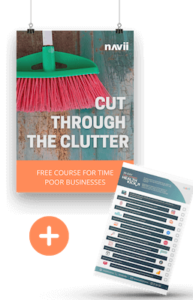 Time-Poor? Enter your email below to grab our most popular free resources.

We've packaged the indispensable must-knows when marketing a small Australian business online into a free, 5-day course delivered via email. It's called "Cut Through The Clutter".


Plus, these 3 bonuses:
30-Day challenge - reboot one day at a time
Buyer beware Cheatsheet - how not to get ripped off by a web expert
Post-lockdown roadmap - a marketing plan to get your ducks in a row
Wherever you are located in Australia, Navii will support you to grow your small business without wasting time and money on mistakes and false starts.