This article was first published on Tourism Tribe on September 4th
The first step to becoming more productive in your business is to stop spending time on things that don't add much to your life and that are unnecessary. Especially with the technology businesses have access to these days.
If you are ready to implement a customer servicing strategy that doesn't require you to be glued to your social media every single waking minute of your day just to make sure you don't miss any inquiries, then keep on reading.
Set up automated direct messages on Facebook and Instagram
In our day and age, instant gratification is so important for customers. So, just like a live chat on your website, having your Instagram and Facebook work 24/7 for your business and in particular, improving your customer service, will help separate your business from your competitors.
Step-by-step instructions for automated direct messages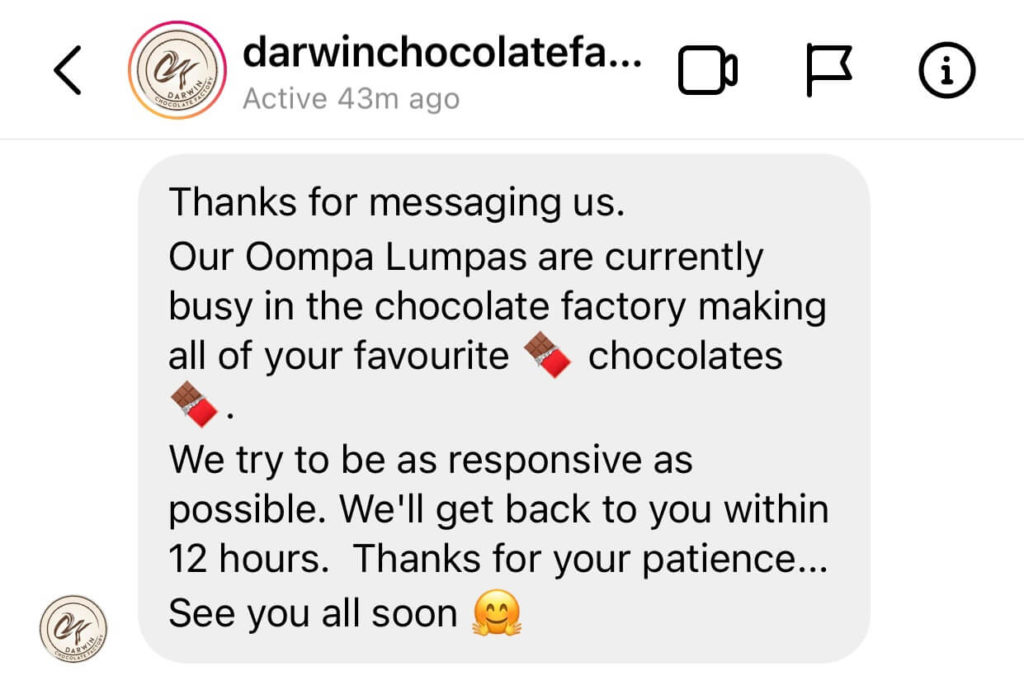 To set up an automated response on Instagram, you first need to:
Switch to your Business account on Instagram.
Create a Facebook business page (if you haven't already).
Link the business page on Facebook to your Instagram business account.
Turn on permission to manage Instagram messages (to do this, go to your Instagram Account Settings > Privacy >
Messages > tick/activate 'Allow access to messages')
Now that's been set up, time to craft your automated responses:
Head to your Facebook Business Suite
Tap 'Inbox' on the left then toggle to 'Instagram direct' and then click 'Automated Responses' on the top right-hand-side (see image below)
Tick 'Instant Reply' then 'Edit message' to begin crafting your response
In the Platform section tick Instagram and Messenger (optional)
Click save then all users will receive the auto-reply you created in response to their first message.
To replicate this process for your Facebook Automated DM's, repeat steps 2-5 but instead of clicking 'Instagram direct' click 'Messenger'
Watch the video below for a step-by-step video demonstration.
Check out our Foundational Digital Bizkeeper 101 course if you are interested in learning more about Facebook and Instagram.
Screenshot your Facebook Business Suite with the automated direct message you have crafted and post it in our Facebook Small Business Group.