Stay informed with

Practical Tips

so your business stays competitive in the digital world
Start your digital journey by signing up for our monthly newsletter. 
You also have the option to sign up for our free resources on top of our newsletter.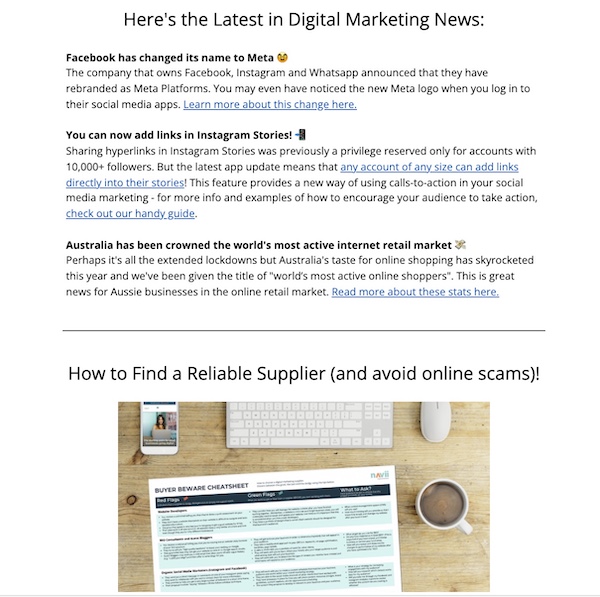 Select your preferred option below
Sign up for the newsletter only
You will receive our newsletter only, once a month.
If you'd like to also receive our free email courses and bonuses please select the other option in the salmon background box.
Get the newsletter
+ 5-day email course
+ bonuses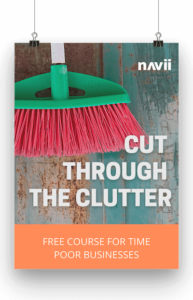 We've packaged the indispensable must-knows when marketing a small Australian business online into a free, 5-day course delivered via email. It's called "Cut Through The Clutter".
Plus, these 2 bonus:
Buyer beware Cheatsheet – how not to get ripped off by a web expert
Small Business Grants List – curated resource or current grants
The Ultimate Instagram Checklist – best practice elements including branding, bio, highlights, content & engagement.