Industry Training & Development Solutions
Are you looking for a partner in
Digital Training & Mentoring?
Now more than ever, Australian small businesses are having to adapt to new 'Digital technologies' to support internal operations and continue to deliver experiences smartly.  
Navii exists to support these small and medium-sized businesses by giving them access to digital tools and knowledge to increase productivity, profitability and time savings in their business.
Grow the Capabilities of Your Local Industry & Grow the Success of Your Team
Increase the digital confidence and capabilities of local small businesses
Upskill local government and regional small business staff
Understand marketing and distribution strategies
Define the customer path to purchase and design target market strategies
Understand how to connect to new markets
Increase productivity and learn how to make the most of digital technologies
Create collaborative motivation and momentum in your region
Understand your customer path to purchase
Optimise your findability in search
Manage your online reputation and make the most of guest content
Content strategies to drive traffic to your website
Creating content that clicks with your ideal guest
Optimise your website for conversion
Telling your unique story
Facebook for business
Maximising Instagram
Defining your sales funnel incorporating social media, paid advertising and email marketing
Facebook advertising
Grant writing
Review your Digital Engagement Health Check
Develop your prioritised digital action plan
Digital productivity and process efficiency
Grasping Google Analytics
Mastering photography for your business
Creating and editing your own videos
Direct vs trade – the opportunities and challenges to be managed
Packaging and partnerships to increase marketing and sales
Introduction to emerging markets
Getting International Ready
Getting Trade Ready
Connecting to China
Working with the media and making the most of famils
Coaching Sessions
Testimonials
I just love the work Navii is doing. Their courses are incredibly professional and for me as a small business owner/operator, very valuable. Not only have I learned specific tools to assist me in my day to day business but I have also had a solid change in my mindset. This change has occurred because I now feel so much more confident in the big picture of what I am trying to achieve - from guest personas, to staff planning, to social media calendars and cyber security. I truly look forward to learning more and more from the staff at Navii and can't wait for my next session.
Liz Ward ... presented at our virtual conference and the feedback from our attendees was great! Her presentation was tailored to be relevant to our sector and very engaging, especially considering it was delivered completely online. Her up to date expert knowledge was hugely valuable to our attendees, who were keen to understand how to stay competitive during a challenging time for tourism. She was also so professional to work with in the lead up to the conference, I wouldn't hesitate to recommend her.
Thank you!! As a small Qld based business owner, I have learnt so many practical and easily applicable down-to-earth business skills, simply by attending the excellent quality online webinars offered through the QBR Programs! Truly invaluable for my business, thank you so much once again to all those involved in making it happen!
We really appreciate the guidance and assistance to launch ourselves properly into the digital world, which I think is something that we've been lacking and not brave enough to jump into and this guidance has given us the confidence to do it.
It's a fantastic opportunity to gain more skills and to have a better understanding of our changing industry and how we need to respond to that. Also great to be able to pick the brains of digital tourism experts.
We would love to work with you to tailor a program to suit your objectives and your local industry. All clusters of businesses are at different stages of digital adoption and maturity of their industry.
Your program can be tailored to your budget and the particular characteristics of your destination.
If you are interested in learning more about our pricing and packaging please fill out the form below and we will be in touch shortly.
Since 2006, our sister company, Tourism Tribe, has delivered a wealth of masterclass presentations, webinar training and small business workshops across Australia. Co-founders Fabienne Wintle and Liz Ward alongside our team of specialists have been in demand to deliver digital trends and transformation keynote presentations. As it is the combined lifetime worth of experience and knowledge that helps tourism businesses keep up-to-date with new information, transformative technology and advantageous business opportunities.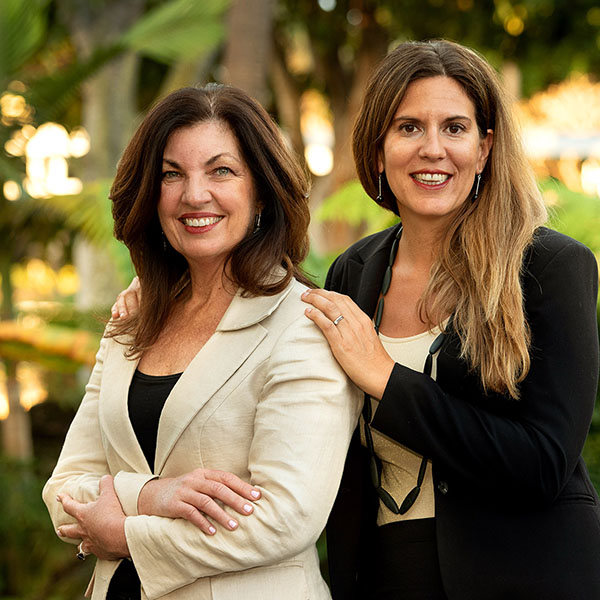 Liz Ward & Fabienne Wintle
Masterclass Presentations
We deliver practical and invaluable small business workshops and training events across Australia. Our wealth of industry experience lets us motivate and empower small businesses, deliver practical solutions and help up-skill knowledge and business opportunities.
We are able to provide an intensive program for people who want to up-skill their business and get on top of their digital marketing.  
The 3 month program gives small businesses the motivation and skills necessary to survive in the post covid era. 
We facilitate marketing masterclasses starting from basic training to advanced learning, on the following topics:
Up-Skill during COVID-19
Bushfire Disaster Recovery
Online Booking & Distribution
Social Media
Email Marketing
Digital Strategy
Search Engine Optimisation
Digital Marketing
Optimise & Enhance Website Traffic
Digital Scorecard
Online Reviews & Reputation Management
Website Basics
Our latest training programs
Clarity Call Podcast –

Dolores G Hirschmann and web wonder women "Marketing Heart & Lung Surgery" (2020)

Relish the Journey Podcast – "Live Life To-The-Full" with Myles Biggs and Fabienne Wintle (2020)
The Entrepreneur Way Podcast – "Transitioning from CEO of ATDW to Chief Entrepreneur of TourismTribe.com"

(2020)

Podcast Interview with Crown Yourself™ with Kimberly Spencer (2020)

Liz Ward and Dr. Kimberley Linert (2020)

 
We have had to pleasure to present at the following keynote conferences, workshops, webinars and training events both through Navii and our sister company, Tourism Tribe.
Mackay Tourism Packaging for Profit, March 2021 
Queensland Tourism Industry Council –

How can tourism businesses prepare for trade post-crisis?

Victorian Tourism Industry Council –

 Insight Series: Preparing for the Changed Consumer 

The Entrepreneur Way Podcast – "Transitioning from CEO of ATDW to Chief Entrepreneur of TourismTribe.com"
Yeppoon Workshop – Instagram for Tourism and Events, March 2020
Gladstone Workshop – Online Booking & Distribution
Incredible Life Creator Podcast with Dr. Kimberley Linert 
Victorian Tourism Industry Council – Insight Series: Design and Testing for a New Future 
Griffith University Keynote Presentation – Sri Lankan delegation – 20th February 
Noosa Workshop – Facebook for Tourism & Events 

Riverina Murray presentations in Tumbarumba and Tumut

Crown Yourself with Kimberly Spencer Podcast 
Presentation to Port Stephen members
Relish the Journey Podcast – "Live Life To-The-Full" with Myles Biggs
Hervey Bay Workshop – Social Media for Tourism & Events
Gold Coast Workshop – Online Booking & Distribution for Tourism & Events Queensland
WCEI Member Workshop – Engagement Strategy, November 2018
Bond University – Guest Lecture for Don Jolly, November 2018
Digital Registration Planning Workshop – November 2018
Griffith University Presentation – October 2018
Google My Business Panel – October 2018
Australian Tourism Export Council – Expedia Offices Presentation, August 2018
Adl Conference – June 2018
Redlands Presentation – Social Media Reviews, June 2018
Riverina Murray Presentation – May 2018 
Redland Workshop – Digital Business Workshop, April 2018
Tourism and Events Queensland – Whitsunday's presentation, October 2017
Alice Springs Workshop – September 2017
University of Queensland – Presentation, September 2017
Australian Tourism Accreditation Program – Yulara networking function, September 2017
Alice Springs Workshop – "Engagement", November 2019

WCEI AGM Sydney/WCEI forum

WCEI Young Business Leaders – an Inaugural Initiative Event, September 2019
The University of Southern Queensland – Film, TV & Radio Two Day Experience Presentation, September 2019
Tourism Council of WA – Conference Presentation, September 2019
Victorian VIC conference – Plenary Presentation, August 2019
Augmented Reality in 1770 – Workshop, August 2019
Victorian Tourism Industry Council – Delivered 2 Workshops, July 2019
WCEI Marion "Maz" Farrelly workshop – "How to enter a room and bloody own it", July 2019
Tourism Industry Business Capability Program Workshop – June 2019
Hervey Bay Workshop – Online Marketing for Events, June 2019
Hervey Bay Workshop – Maximising Instagram, June 2019
Nebo Workshop – Digital Marketing Training, May 2019
Yeppoon Workshop – Online Reviews and Reputation Management, May 2019
Hervey Bay Workshop – Mentoring for digital workshops, May 2019
Gladstone Workshop – Planning Your Online Strategy, May 2019
Southern Queensland Country Workshop – Increase Your Website Traffic, April 2019  
Cross Border Tourism Working Group – Industry Development Presentation, April 2019
Stanthorpe Workshop – Be Bookable Online, April 2019 
Griffith University Gold Coast – Indonesia Workshop, March 2019
 BNBT presentation – Laurel and Liz, March 2019
Dalby Workshop – Web Basics, March 2019 
Roma Workshop – Day 1 – Increase Your Website Traffic + Online Reviews & Reputation management, March 2019
Roma Workshop – 

Day 2 – Maximising Facebook and Instagram, March 2019

Gladstone Workshop – Digital Scorecard, February 2019
Redlands Coast Workshop – Digital Strategy, January 2019
Australian Regional Tourism – Roma Presentation, October 2016
Griffith University – presentation to Indonesian delegation, October 2016
Southern Highlands Workshop Presentation – May 2016 
GCT Workshop – Strategy Presentation, February 2016
Charlotte Regional Visitors Authority – Annual Conference, March 2010