Access our free industry specific guides and personalised high performance checklist that have been crafted by our team, for Small Aussie Businesses
All Australian small businesses can access our smart guides and high performance checklist valued at $657.

Once you sign up you'll take a short quiz so we can automatically populate your dashboard with the guides that will address your very needs!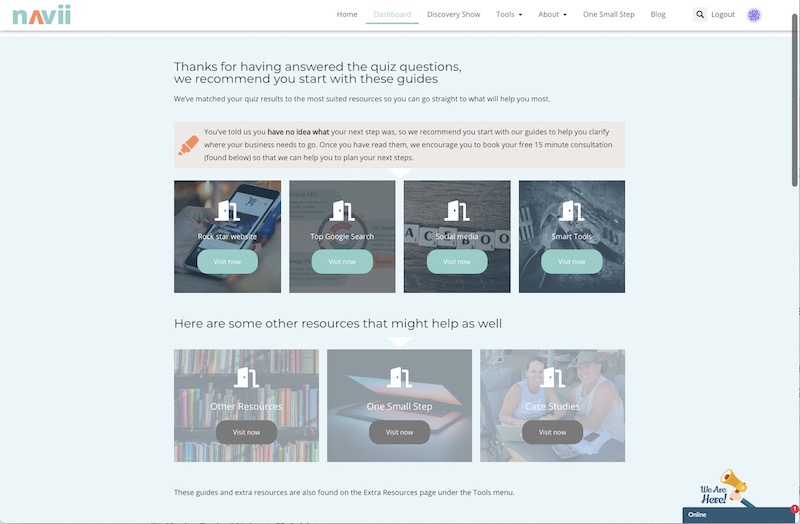 Our high performance checklist will also be sent to your inbox directly.
Our Rock Star website guide covers topics such as:
Our Local Search and SEO guide is extremely practical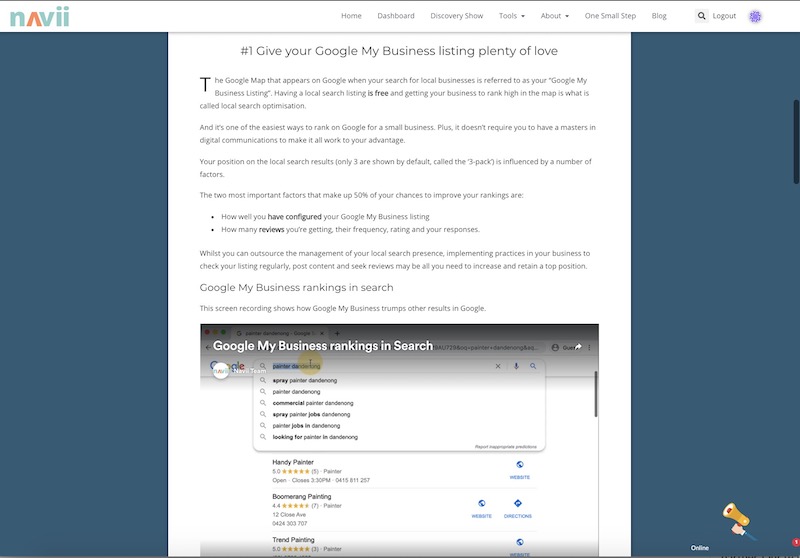 The Social Media reinforces best practices for a small business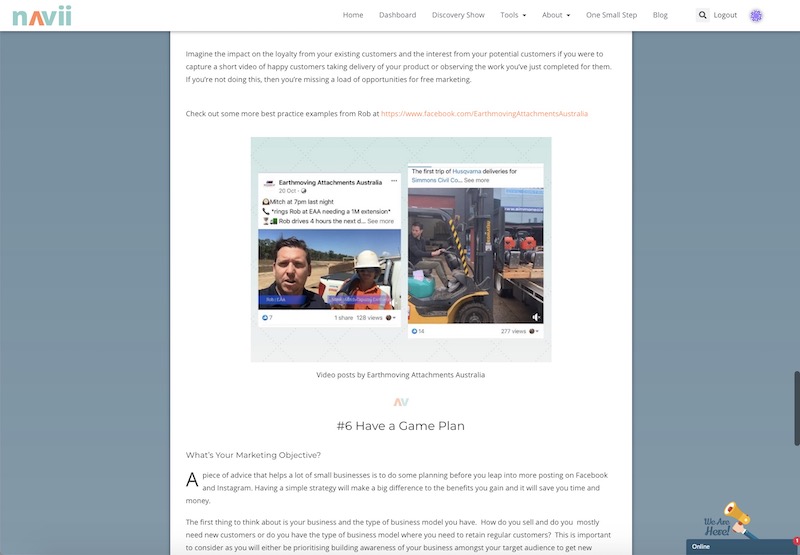 The Smart Tools guide is one of our most popular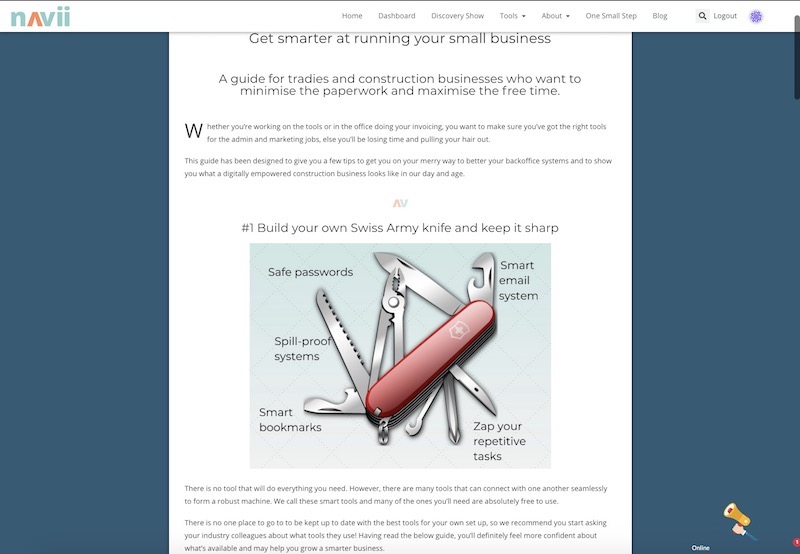 YES PLEASE, I'm ready to get clarity about my next step with the
FREE guides & high performance checklist!
Smart tech advice for small Australian businesses
Did you know that by adopting the right digital tools in your business and automating repetitive tasks, you could get up to eighty-one days a year back in your life and that going digital can increase a small business's revenue by reaching new customers and markets?
In fact, harnessing the power of digital can help you future-proof your business and Navii Digital exists to help small businesses like yours take their next best step on their digital journey.
To inspire you and show you how Australian businesses are taking small steps towards becoming smarter, more digitally empowered businesses, we have partnered with industry heavy hitters including MYOB, Xero and Facebook to create the One Small Step three-part video series.  The series features real-life businesses who have gone through the challenges of trying out digital tools to transform their business and who can now share their tips and tricks with you. 
As an agile, decentralised small business, relationships are high on our priority list. 
There are no big words here, just real humans who love smart tech and are passionate advocates to empower small Aussie businesses with the right technology to succeed.
We're seeing Navii.com.au as an enterprising community connecting small businesses and digital experts with one another so they can forge relationships that will bring their projects to fruition.
We've got a lot of work ahead of us but we will soon have a public roadmap available.
Cut through the overwhelm with our FREE guides & high performance checklist
Made for small Aussie businesses wearing all the hats
You'll get access to the Navii Dashboard which holds all our FREE guides, extra resources and will receive the checklist in your inbox.