Optimising your Instagram Name 
Did you know your business name (aka. the bold text at the top of your bio) is searchable and can be used to drive traffic to your business and Instagram account. 
So it must be optimised for you to increase your business pages visibility.
Think about it. If people don't know your business exists they won't be searching for your business name. So, what is the point of having your business name as your username AND your Instagram name when both of them are searchable and can be used to increase traffic to your website without you having to work for it? 
For example, we recently changed our name from 'Tourism Tribe' to 'Tourism Marketing & Coaching Tribe' so when people search for Tourism Marketing our Instagram account will appear.
Action:
We recommend changing your Instagram name to something that includes keywords your target audience may search for (e.g., Couples Cabins) and the location of your business (e.g., Scenic Rim).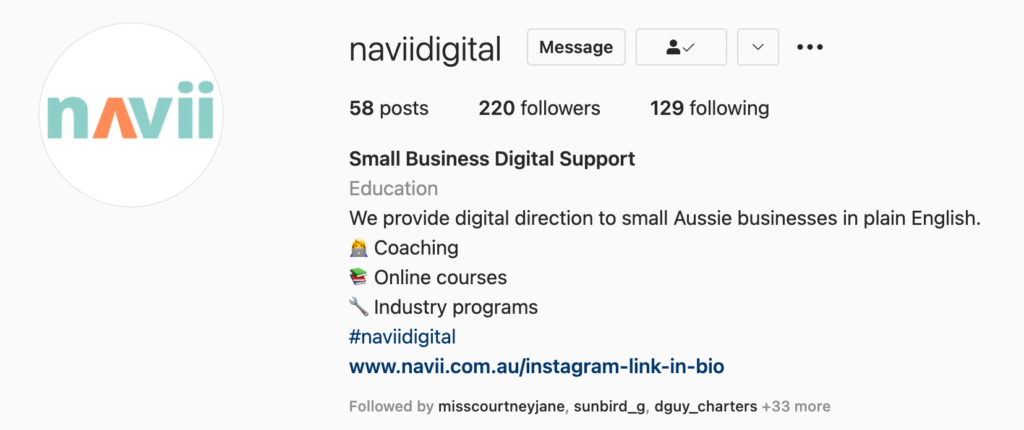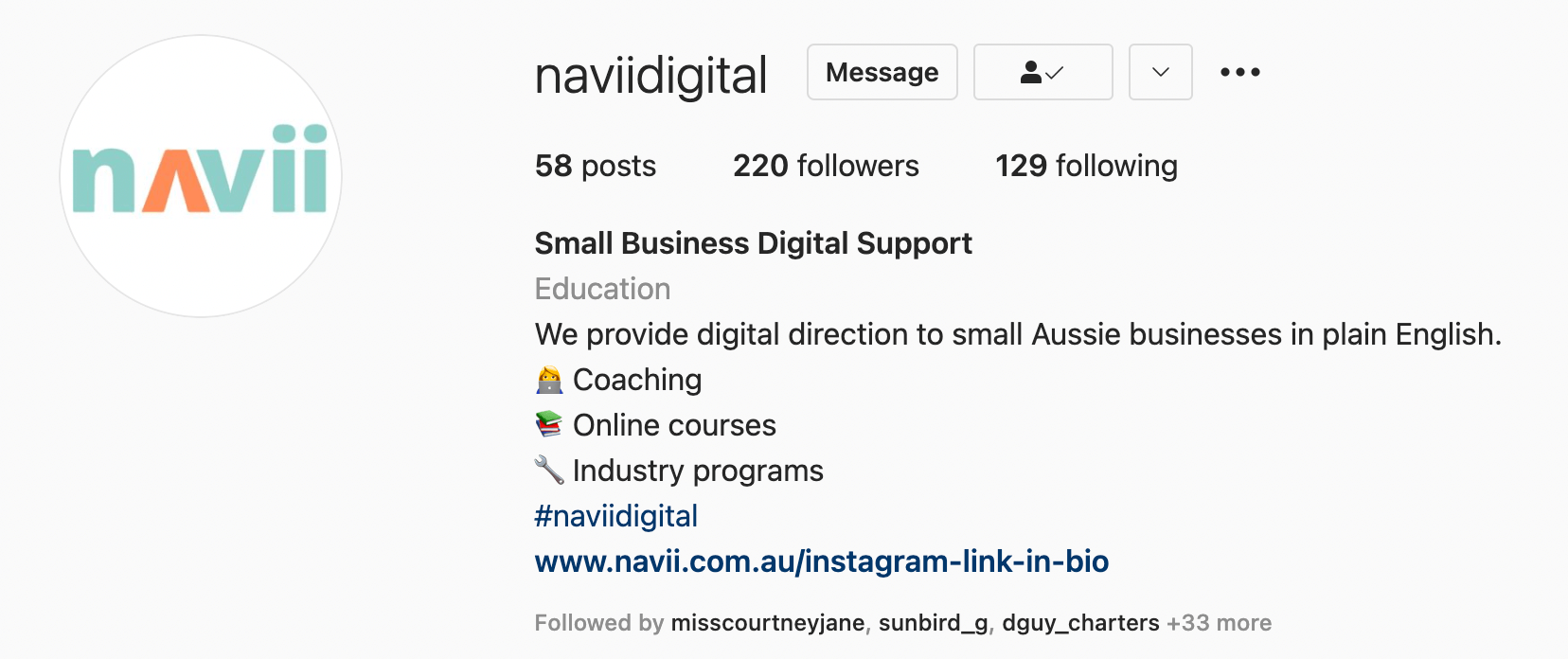 Update and Review your Instagram bio
There is a lot to be said for having a great Instagram bio. It's not enough just to have a catchy title, so it's important to grab their attention with the 150 character word count.
Make sure your bio provides information about who you are, what you do, where you come from, and what type of problem you solve for your customers (also known as your unique selling proposition). It should also include your business hashtag (e.g. #NaviiDigital #yourbusinessname).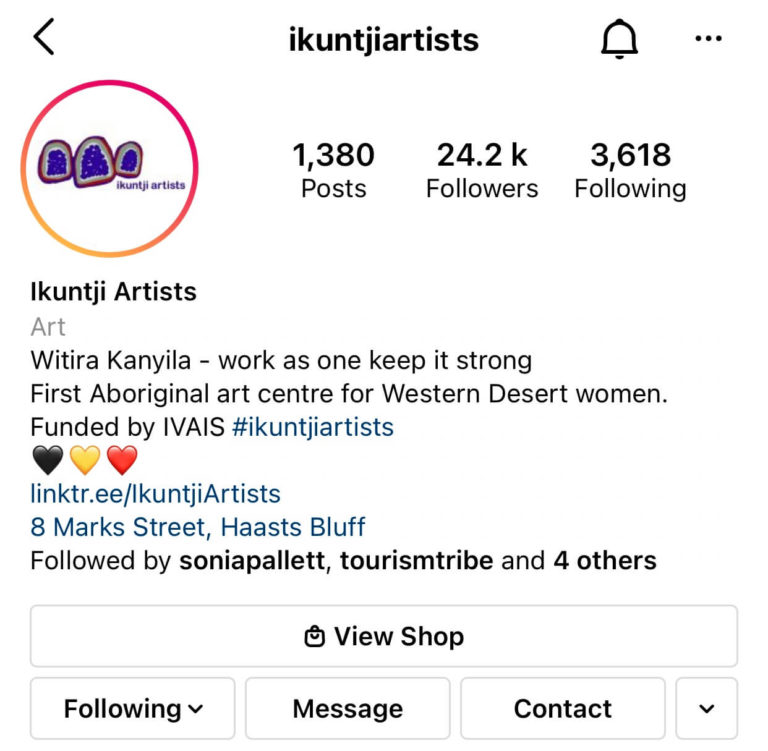 Action:
Some other things you should consider including:
Business opening status during COVID-19 (e.g., now open, closed till 1/10)
Remember the audience you are speaking to is generally younger on Instagram than on Facebook. Use a light tone of voice in your bio and incorporate emojis to bring colour and visual expression to your text
Review your profile image – use your logo or a hero image that works well in the space and brand
Contact information – which should be set up in your business profile settings
Put your website link in your bio – remember that you can't use links in your posts or stories (unless you have 10,000+ followers). So if you want to have multiple links available to your followers you might consider using a tool like linktree or Lnk.Bio or creating a mobile-friendly link page as we have for Navii (refer to the video this video for a tutorial on how to create an effective Instagram link in bio).
We would love for you to share your new Instagram bios with us on our One Small Step for Online Small Business Success Facebook group.