Blue Mountains City Council Mentoring Program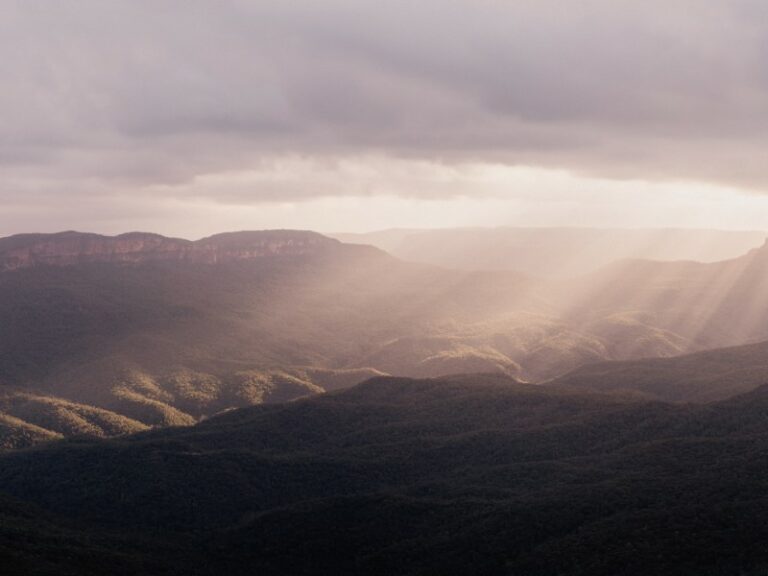 Build a clear future plan for your business for increased resilience and sustainability
One on one consultations
Access to the online course library
Facebook group
October 2022 - October 2023
The impact of bushfires, floods and the COVID-19 pandemic over the last 2.5 years have been devastating to local businesses. In recognition of these challenges, the Blue Mountains City Council has partnered with Navii to offer this fully funded bespoke program to assist local businesses of the region to recover and to build resilience and sustainability.
This program is being funded through the Building Better Regions Fund 5 and the Bushfire Local Economic Recovery Fund, in partnership with Blue Mountains Tourism.
The Blue Mountains City Council Mentoring Program focuses on developing a clear future path for the business.  Each participant will experience a highly tailored digital 1:1 mentoring program, relevant to their current needs, level of digital confidence and capabilities.  The mentoring will be further supported by 12 months of access to the online course library.
This program will help you work towards your business's goals, identify areas requiring attention and remove barriers to grow your business.
The Process
1:1 Mentoring
You will first develop a mentoring plan with your mentor. You will then go through a series of one-on-one online and in-person mentoring sessions, the first and last of which will be in-person.  Your mentor will walk you through recommendations relevant to your business and help you develop a business strategy to implement these recommendations.
Navii Course Library
During this whole program, you'll have access to the extensive Navii course library to help you to improve your knowledge and digital skills.  These courses can be found on your dashboard.
Privacy notice
Any information collected by Navii on behalf of Blue Mountains City Council about you and your business will be used solely for the Blue Mountains City Council Mentoring Program. If your application to be part of the program is unsuccessful, all information collected will be destroyed.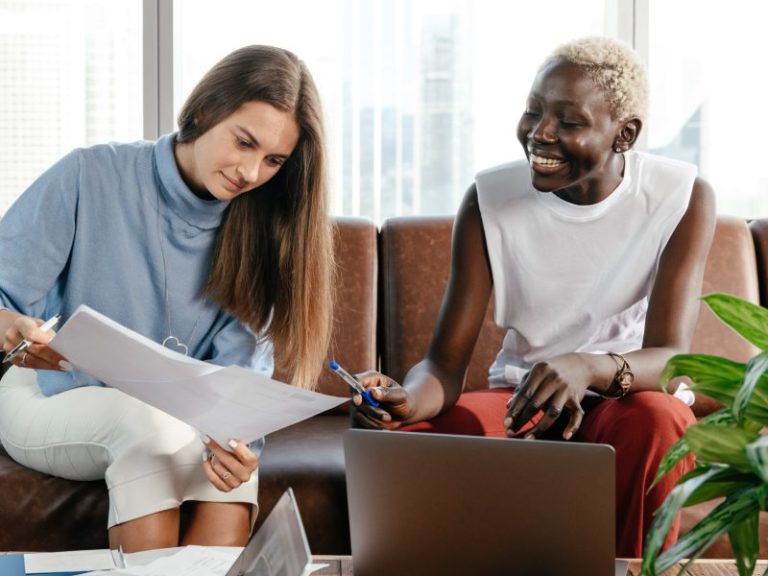 25 Oct, 2022: Participants receive Navii login details

Course library access starts
Mentoring plans developed in consultation with mentor

27-28 Oct, 2022: In-person 1:1 mentoring
23 June, 2023: All mentoring completed.
25 Oct 2023: Access to support library ends
Where do I find information about my program?
Your program page is the best place to find information about your program.  All programs pages that you have access to will be listed and linked on your dashboard.
Your program page will include (if applicable):
an overview of what is included
key dates
links to book coaching sessions
the status of your Digital Health Check and a link to your Digital Health Check once completed 
any forms that you need to fill out
**Please note that participant-specific information will only be visible on your program page when you are logged in.
Important program information, dates and links are also generally emailed to you from [email protected] - so check your inbox for emails from Navii.  And even better, add [email protected] to your address book/contact list to ensure emails from us get to your inbox.
How to I join a live webinar?
Webinars are run through Zoom.  Links to join are emailed through Zoom ([email protected]).
You will receive an initial invitation, as well as a reminder, 1 day and 1 hour before the webinar is due to commence.  Each of these emails will include your link to join.
If you cannot find your zoom link go to your program page and click the button to re-register.
I'm not receiving Zoom emails (invitations and reminders for online workshops/meetings)
All Zoom invites and reminders will come from [email protected].
If you are not receiving Zoom emails, but are receiving our emails, there are two common problems:
Zoom emails maybe be getting filtered to your spam/junk folder.
Your organisation may be blocking emails from Zoom
Please read this article by Zoom for how to solve the problem (and make sure to read right to the bottom, because the simplest possible solution is right at the end).  Unfortunately, we cannot solve this issue on our end as it is a problem between your email server and Zoom.
Links to join are unique so please don't share your link.
When will I find out if I've gotten into a program
The best place to find an answer to this question is through your program coordinator.  They will generally email the successful applicants.  We then follow this up with an email including program information and instructions.
How can I change my details once enrolled?
Once you have confirmed your participation and validated your details using the "Welcome to the program" email (the first email you would have received from Navii), you are considered enrolled. 
On your My Account area, you will be able to change/update at any time, at no cost:
First name
Last name
Business name
Digital Engagement Health Check ™ urls
Note that if your program components have already been initiated, these details will only be taken into consideration at the next initiation of your program components. This means that if your Digital Engagement Health Check ™ has already been queued to start, these details will not be updated until another Digital Engagement Health Check ™ gets initiated. 
Changes that need to be requested in writing
Any changes not listed above are considered a 'change of enrolment'. To do so, you need to fill out our change of enrolment request accessible from the button on your program page. 
Your request will be sent to the client and program coordinator. Please be aware that changes of enrolment that cannot be automated incur a fee. The client will contact you if this is the case to get your approval if this is the case.
Example of change of enrolment that may incur a fee:
Examples of "change of enrolment" include (but are not limited to)
Change of email address and/or contact details of the participant
Change of program participant (e.g. staff member has left the business)
Re-subscribing a participant that unsubscribed or marked our emails as spam.
Change of asset URLs for the Digital Engagement Health Check ™ once it has been initiated (which happens immediately when the participant is onboarded.
Note: If the participant wants to update their asset URLs for us to consider in their subsequent Digital Engagement Health Check, they can do so by themselves from their Account detail area of their 'My Account' area. Note that these details will only be taken into consideration for their subsequent Digital Engagement Health Check ™ if it has not yet been initiated. Doing so after it has been initiated will be considered a change of enrolment.
Requesting the DHEC ™ to be completed at a different time
Requesting the coaching to be brought forward or completed post-coaching timeframes.
Where do I find my courses?
All courses that you have access to can be found on your dashboard.  You can quickly navigate to your dashboard from your program page from the button under quick access beside your action items.
How do I book a coaching session?
Navigate to navii.com.au and login with your username and password. Reset your password if you can't remember it by clicking the password reset link
You will be redirected to your Dashboard (if not, click My Services in the main menu and choose Dashboard)
Look for a link to your program page on your Dashboard or click the green "My Program" on the navigation menu
You will be redirected to your program page. If coaching is included in your program you will find a coaching area similar to the one below. Click the "Book Coaching" button

You will be redirected to the coaching booking page. Filter by the topic you'd like to focus on. Select a coach, date and time for your coaching session. 

Once you have booked your booking is automatically confirmed.
Look for a confirmation email in your inbox. If you use a digital calendar this booking would have automatically been added to it.  Familiarise yourself with the information in the confirmation email. Notice the special links to book or reschedule. 

6. You can now book coaching sessions 6 months in advance.
How do I reschedule / cancel a coaching session?
Once you have booked a coaching session, you will have until 24h prior to the session to reschedule or cancel the session. Else it will be considered forfeited.
To reschedule or cancel you must follow the below steps:
Look for your original confirmation email in your inbox or search your calendar. Use the search term "navii.com.au" if you can't find it. Please check your spam and your bin.
Click the reschedule or cancel, as per screenshots below.
The confirmation email will come [email protected]
Note: Each participant can only reschedule a coaching session 2 x times. After that, the session is considered forfeited if you do not attend. 
What are coaching calls/support calls
The below may or may not be included in your program. Check your program page for inclusions.
Twice monthly, you may enjoy the security and support of our team via our Live Group Coaching Calls. These are small group support calls where we'll do our best to answer any strategic & marketing questions or troubleshoot any technical questions you may have.
They occur every 2nd Tuesday of the month at 12 – 1 pm QLD time and every 4th Thursday of the month at 10 – 11 am.
You need to sign up for every coaching call you'd like to attend as they're delivered in our Zoom meeting room so have your mic and camera on as everyone is here to help each other and everyone will be able to see and hear you. 
Visit the support calls page to book. 
What can you expect from your 1 on 1 coaching session?
The below may or may not be included in your program. Check your program page for inclusions.
All of our sessions are tailored to achieve your objectives and fix your own issues. You can expect our session to be hands-on, full of advice and we will most likely share screen and be able to fix issues right there on the spot by taking control of your mouse.
For example, we could:
improve your website's Search Engine Optimisation by structuring your page's content to follow Google's recommendations
configure Google Analytics
review and update your Google My Business listing
review your marketing campaigns and show you how to track their success in Google Analytics
offer a general project scope for all of the set-up of your digital strategy
help you to optimise your business' Facebook page or Instagram account
teach you how to write a blog post
set up automation with free third-party services and tools to free up your time
feed your Instagram images directly into your site, and so on
What is/included in a Digital Engagement Health Check ™?
The Digital Engagement Health Check ™ is a tool we have developed to help you quickly assess what areas of your online presence need improvement to provide a better online experience to your potential clients. 
The DEHC™ is a very detailed assessment of your business's online presence. It provides a thorough analysis of important aspects of your website, Facebook, Instagram, and Google My Business profiles.
Navii will conduct a scan against detailed criteria for each platform with recommendations on how to improve in these areas.
Not all programs include a Digital Engagement Health Check ™. You can always buy one separately here. 
Can I update the details I have provided for my Digital Engagement Health Check ™?
In order to complete a Digital Engagement Health Check ™ of your business, we have collected information such as:
Website URL
Facebook URL
Instagram URL
Your industry sector
These details were provided by yourself either at the:
expression of interest stage through your industry organisation/council
on our Navii checkout page when you signed up for a product/package or program yourself. 
If you have joined us via an expression of interest, we will show you the details provided when we send you the enrolment email.
Once you confirm your enrolment using the link provided and click the confirmation on our account creation page, these details will be final and will not be able to be modified. 
Note: we send you 2 emails and SMS reminders to check the details provided. If we haven't heard from you after these reminders you will be automatically enrolled and won't be able to modify your details.
How can I change who in my business is participating in the program?
Before setting up your account in Navii you will receive an email to confirm the participant name. It is important you pay attention to this email as all program components (e.g. zoom, Digital Engagement Health Check™, coaching calls, one on ones) will be attached to this participant.
Once confirmed, this cannot be changed unless it is a case of force majeure. In this instance please contact your industry organisation who is funding your program who will liaise with us. 
Where do I access my course certificates?
You can view and download your course certificates in the My courses and certificates section of your account and in each course.