Jo Spring is a Hair and Makeup Artist with a 31 year career that has spanned two continents and has been peppered with accolades including twice winning the Makeup Artist of the Year in Queensland. In 2011 Jo founded Twidale, a Hair and Makeup salon based in Brisbane with a growing team of hair stylists and makeup artists. Twidale's creative work has been sought out for magazine covers, editorials and fashion shows. Jo is known for her artistic approach to makeup and hair styling, she loves creating beautiful bridal looks and dramatic runway styles, but is also adept at making every woman look and feel beautiful.
After some soul searching, Jo decided to invest in the development of the business and reached out to Navii for guidance. Jo had reached a point with Twidale where she was consistently booked out and knew there was an opportunity in her business for growth, but didn't know what tools and strategies would help her to progress to the next stage.
View this post on Instagram
Jo's Coaching Journey
Navii's co-founder Liz Ward met with Jo to work on this together through coaching sessions. As a starting point, Liz assisted Jo to map out her business' financial story so that she could get a sense of her current financial position and set some targets for growth factoring in new staff. In working through this process, Liz introduced Jo to Google Sheets, which Jo updates with actuals and tracks her progress.
Jo and Liz then clarified the ideal client for Twidale and their typical path to purchase so that she could prioritise which channels she would put her efforts into – taking into account that she has limited time available to spend on marketing. Jo found that word of mouth is her most valuable source of business. The Twidale Website, Instagram account and Google My Business listing needed to be prioritised because these are the places that her preferred potential clients would turn to for validation.
After receiving mentoring and training on how to optimise those channels, Jo has begun working with a young woman to help her manage the Twidale Instagram account under Jo's guidance. Jo and her new social media assistant will receive Instagram skills coaching from another of Navii's coaches, Emily Barry, in the coming weeks.
As the Twidale team grows Jo wants to ensure that she can maintain as high a quality client experience as she possibly can, even if she's not hands-on with the delivery of their services. To do this, Jo documented the service and operational procedures for her business so that she could reduce risk with regard to onboarding new staff. This was done through Google Docs so that she could update her procedures as necessary and share them online with the team.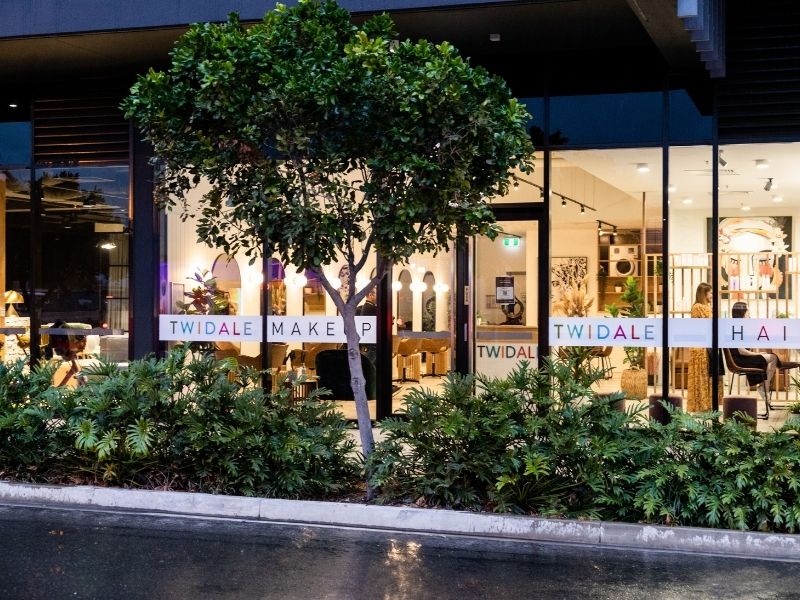 Next Steps for Twidale
The next step is for Jo to work on her online reputation strategy by implementing a process for seeking online reviews from clients on Google. She is also in the process of setting up Google Analytics so that she and Liz can examine the user behaviour on her website.
Liz says that Jo has a "digital native attitude to technology". When Jo is shown the opportunity and the benefits that a digital tool can offer she jumps right in. A perfect example of this is when Liz introduced Jo to the online graphic design platform Canva. Jo immediately started designing Instagram stories and a flyer that she then printed for a letterbox drop announcing that Twidale had welcomed a new stylist to the team.
We are excited to continue working with Jo and celebrating her progress as she continues her mentoring journey with the Navii team through this stage of her business growth.