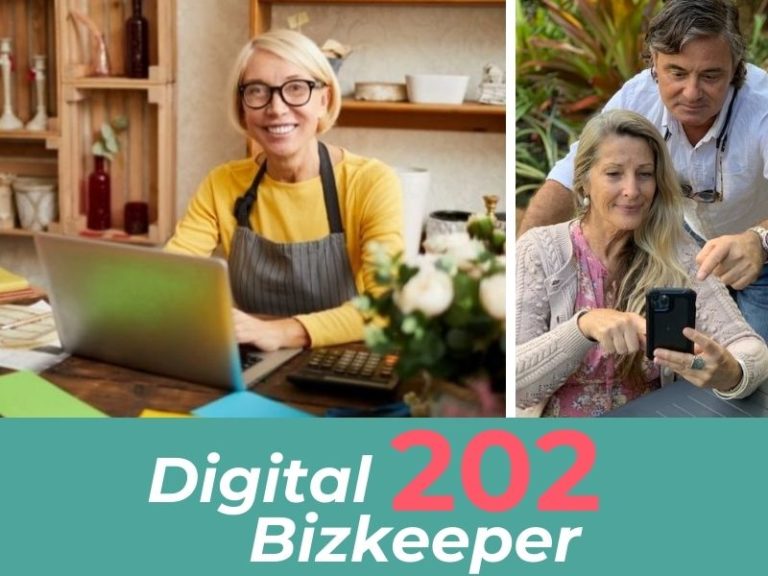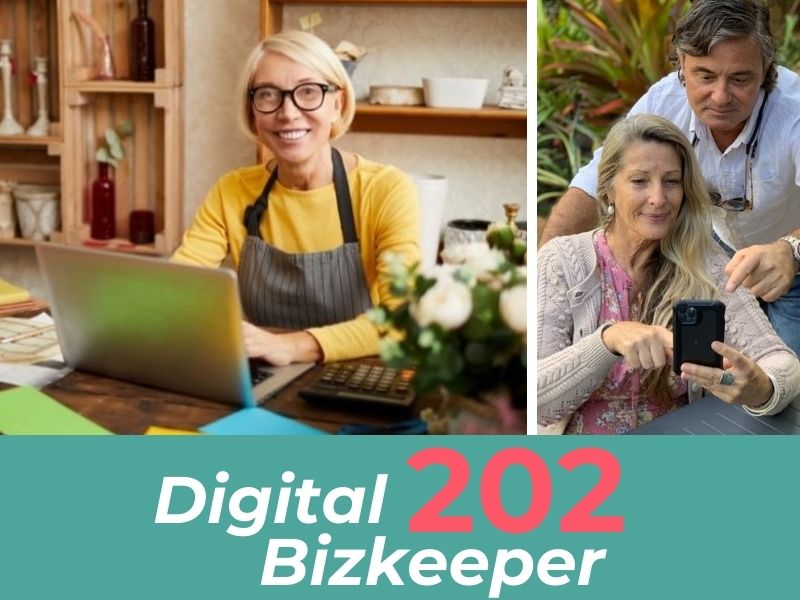 An interactive online course created as a continuation of Bizkeeper 101 for small businesses who do not have a digital expert in house but want to continue transforming from small to smart business.
Have you got the basics down, but are now looking to optimise your digital setup?

Is it time to get more efficient using smart tools like live chat and automation?

Ready to get your lead funnel and marketing calendar in top form?
Skillset: intermediate/advanced

self-paced: 2h a week for 6 weeks
All training I have undertaken with Navii has been outstanding.  I love the Trainers - all super professional but incredibly human.  One important thing I have noticed is they are all successful business people.  There is nothing worse than being trained by someone who hasn't actually been "at the coal face". Being involved in ongoing training and mentoring has revitalised my brain, I feel alive again!  Can't wait for the next session - whatever the topic is :)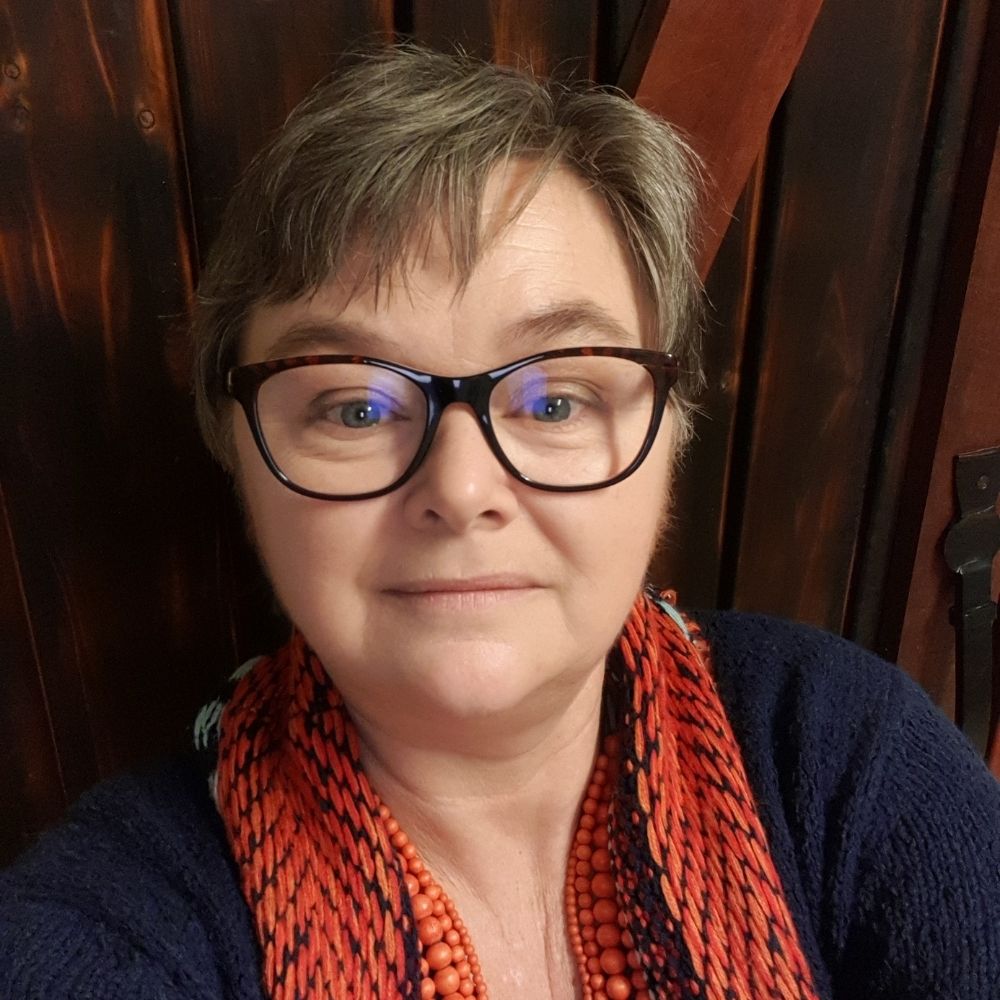 Tania Paul
Yarraman Caravan Park
Just wanted to send our huge thanks for the work you are showing/guiding/teaching us on the course. We love it! Liz and Fabi are so clear in their lessons, with ample opportunity for questions and practice. We would urge anyone considering the course to absolutely do it.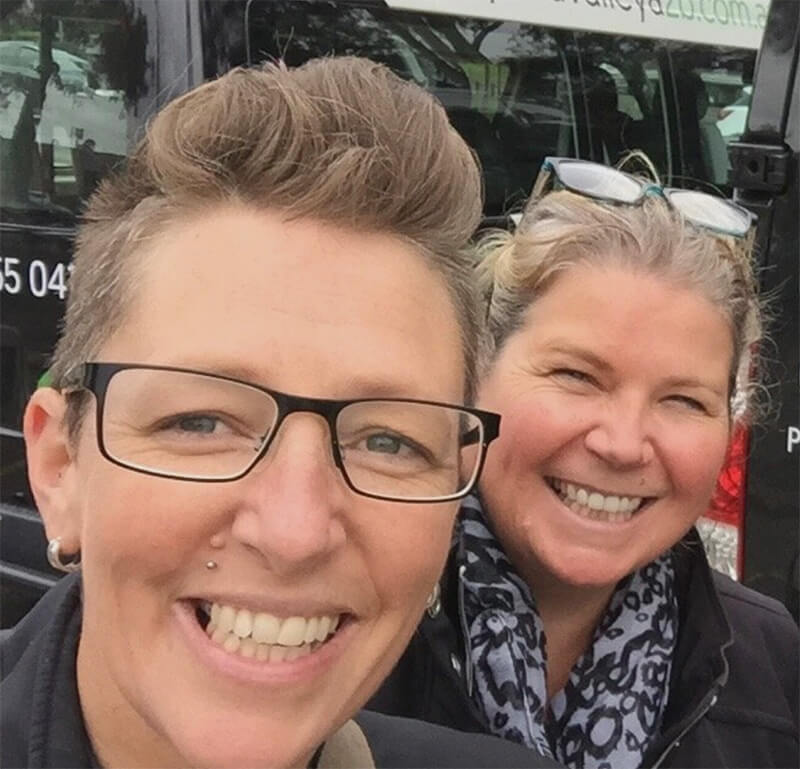 Donna & Cath
Yarra Valley A2B
I have just finished the last week of your amazing course.  I am so proud of what I have achieved in just sticking with it.  When I look back at what I've actually completed I am feeling very inspired to keep going back over each week's lesson to slowly cementing a permanent change for me and more importantly Sky View's marketing presence.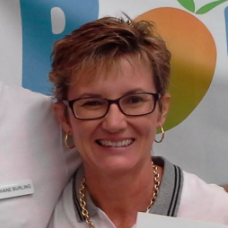 Jackie Burling
Sky View Units
Self-paced format

Homework and quiz to test knowledge
Online support group

Completion certificate

Lifetime access to course
30 day money back guaranteed
On your way to being a digital pro, but still a ways to go?
This laser-focused course will give you the specific digital skills you absolutely need to take your business to the next level if you don't have the luxury of having a digital marketer in house. 
Recommended website systems and how to design for your target market

Engaging potential customers with a sales funnel and lead magnet

Using live chat to get extra leads on your website and social media channels
Optimising your website features and functionality to improve your user experience

Save time and improve efficiency with Email segmentation and automated marketing

Using targeted advertising on Facebook and doing it well
What you'll learn - the WINS!
What strategies, tools and techniques a smart business has in place in 2021 to get more leads and convert more enquiries into bookings

How to design for your target market and what to include to have a top notch website that will take prospects down your trust funnel and convert leads into enquiries and bookings

How to create an email marketing automation sequence and use it to nurture potential customers towards a sale.

Strategic advertising on Facebook in 2021 - what works and what doesn't. You'll get clarity on where to focus your energy.

Create your marketing calendar to become consistent and efficient with your marketing.
Completed Bizkeeper 101 or have at least an intermediate level of understanding of digital marketing best practice for  small businesses including for websites, Facebook and  Instagram.  This is an intermediate to advanced course, if you feel a beginner level course would be more appropriate to your needs, check out Bizkeeper 101.
All your passwords to your current website, Google My Business, social media networks, password protection sites analytics that you will need access to.
A willingness to get involved and participate in the practical activities that will be set every week to help you achieve course success.
Lessons broken down into bite size topics
Experts & practicing instructors
months premium support package
We're different, this is how
You'll make real progress
Your course is practical, unlike other courses that give you information overwhelm and then you don't know where to start. We get you working on your business from day one as you learn.
Instructors are industry experts
We show you exactly what tools you'll need to succeed and not waste your time. No fluff here, we're all about action and stuff that works.
100% success focused
We understanding your needs and everything we do and deliver is centered around championing your success.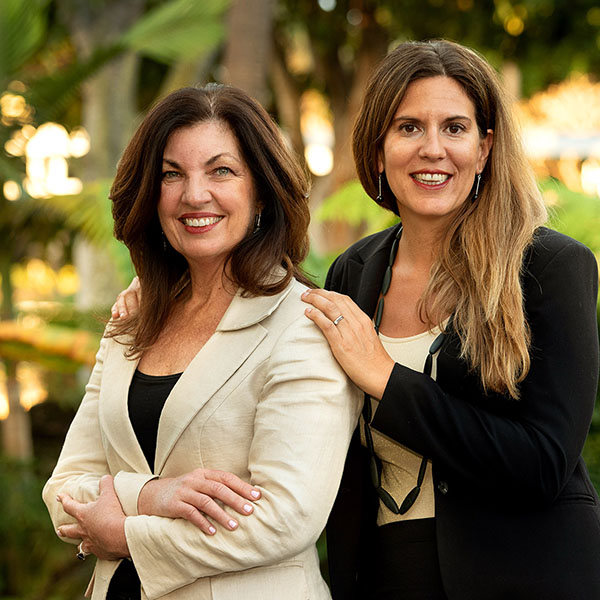 We promise transformation - come on this journey and you will be not only empowered to jump in the drivers seat of your digital marketing, you will come out having done more with your digital in 6 weeks than you have in thte last 6 years! How do we know, we know because our clients tell us!
Choose the option that suits
We're offering 3 options with this course.
All options include lifetime access to the full course, video recordings, quizes and homework.
Lifetime access to course

Full course library access

Group support calls

Premium email & phone support

Digital Health Check
Lifetime access to course

Full course library access

Premium email & phone support

Digital Health Check
Lifetime access to course

Full course library access

Premium email & phone support
How long will this course take?
We suggest you give yourself at least 2 hours a week for 6 weeks to complete the lessons and start implementing the suggestions. Each lesson is broken down into topics and a quiz to help you cement the knowledge you've learnt.
What does self-paced mean?
You can work through these lessons at your own pace. We suggest completing one lesson per week and implementing the suggested strategies and tools as you go.
What if I get to busy to finish the whole course?
That is totally ok. We understand that as small business operators you are busy people and may not get through the whole course in 6 weeks. You have LIFETIME ACCESS to the course material so if you get too busy to keep going, it'll still be there when you have time again.
What is a Digital Health Check?
The Digital Engagement Health Check is a very detailed assessment of your business's online presence, checking every aspect of your website, Facebook, Instagram and Google My Business profile.

This assessment is conducted by our digital strategists, who use a very fine tooth comb and review each of your asset manually. This is NOT one of those automatically generated report that doesn't tell you what you need to fix and why. We will assess your website, your Facebook, your Instagram and your Google My Business listings.

You will receive an approx 16 page report, which will include critical expert recommendations for every point you did not pass so you can improve your digital presence. You'll be able to take this report and get to work immediately.
What are group support calls?
When you sign up for this option, twice monthly, you'll enjoy the security and support of Liz, Fab and their team via our Small Group Support Calls run in a Zoom meeting. During this group meeting, they'll answer any strategic and marketing questions you have or troubleshoot any technical issues. You will also have the benefit of listening to other small business's issues and learn how to solve them as well. For more information, visit our Live Coaching Calls page.