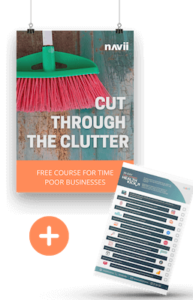 Time-Poor? Would you prefer to start with the super basics?
If you'd prefer to start small with a beginner course sent to you over 5 days via email, then sign up for our free "Cut Through The Clutter" email course.
Bonus 30-Day challenge Checklist included!
It seems we can't find what you're looking for.