Step into the dynamic world of small business digital transformation with the co-founder of Navii Liz Ward as your guide, learning the key elements of what transitioning into the digital landscape means to you. In a recent podcast episode on "The Bottom Line" discover how the landscape of business is reshaped, myths debunked, and possibilities ignited, as small to medium businesses (SMBs) embark on a journey through the realms of technology, strategy, and unwavering empowerment. Are you ready to unleash the full potential of your small business in the digital realm?
Breaking Ground: Liz Ward's Personal Journey
Liz Ward's digital journey began in the late 80s, assisting with IT setups and project management, during her time at Tourism Queensland, now known as Tourism and Events Queensland. Her experience at Tourism Queensland inspired her passion for digital transformation and helping teach others about the opportunities the digital landscape is able to fulfil, leading her to co-found Navii Digital with Fabienne Wintle.
A Pandemic Pivot: Unveiling SMBs Opportunities
Navii's response to the pandemic showcased its adaptability. Securing a federal grant helped Navii broaden its horizons beyond tourism, offering a lifeline to small businesses across various sectors. The pandemic underscored the urgency for small businesses to leverage digital avenues for growth, and Navii became their source of knowledge to gain skills small businesses didn't know were possible.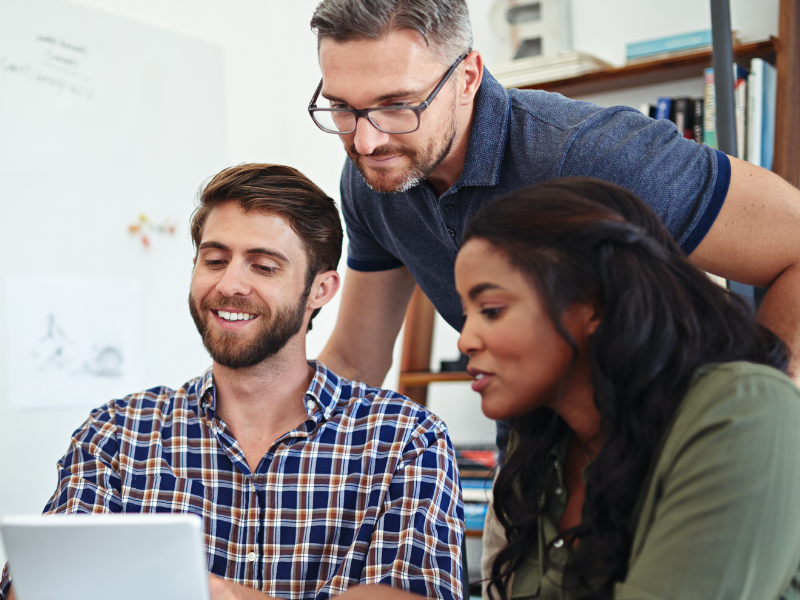 Demystifying Digital Misconceptions
Liz Ward's podcast appearance dismantled common misconceptions that hinder small businesses from embracing digitalisation. She highlights the unfounded fear of time consumption and falling behind. Liz's response? Tailored strategies that align with individual business priorities. Assisting them in seeing the opportunities and helping them see how digitisation is able to help them prioritise their business suited to their own vision.  Addressing cybersecurity concerns, Navii advocates for robust measures, from secure passwords to staff training, to help create a safe cyberspace for small businesses to be aware of the basics and action a plan to make their cyber-security secure.
Navii's Guiding Compass: Nurturing Small Business Digital Transformation
At Navii, a shared vision binds the digital academy members, forging a community driven by growth and sustainability. Liz emphasised the digital academy's role in honing skills and strategies, empowering small businesses to navigate the digital landscape confidently. Helping small businesess' grow to make their businesses sustainable by creating a positive mindset and a commitment to a vision they have. Furthermore, Navii has also assisted businesess with the must-knows to not get ripped off by a digital professionals. An important part for any small business getting started within the world of the digital landscape!
AI and ChatGPT: Small Businesses' Uncharted Advantage
Liz Ward unveiled a game-changing duo for SMBs in 2023: AI and ChatGPT. These digital tools offer practical solutions to enhance marketing and streamline operations. Turning a 20-minute brainstorming session, into a couple of dot-point prompts to craft a unique two-sentence structure that only takes a couple of minutes. Whether it be for a selling proposition to be uploaded onto the homepage of a website or creating a short form Instagram bio. Navii's integration of AI exemplifies its potential, demonstrated by crafting compelling content in mere moments.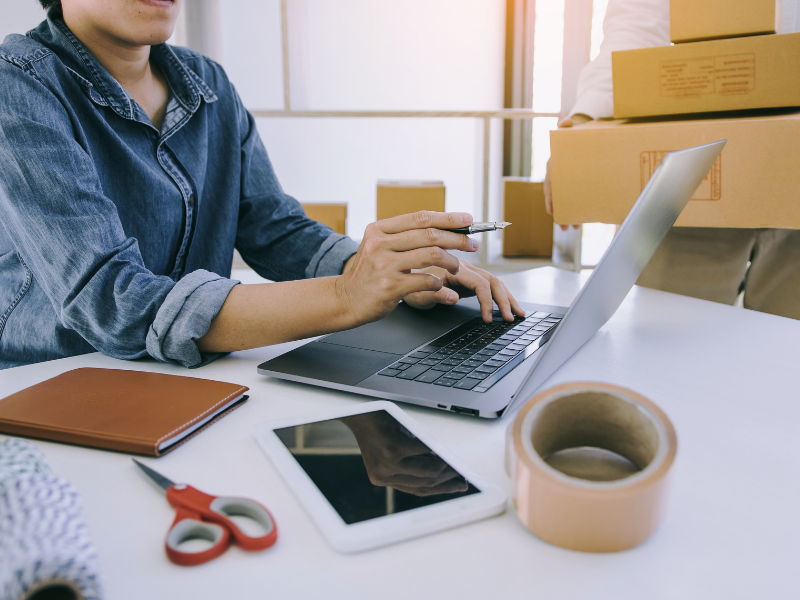 Essential Tools for Small Businesses: Navii's Arsenal
The podcast uncovered Navii's toolkit, for SMBs to have as their starter kit, when transitioning to the digital field. These easy-to-use and friendly tools, have been the go-to for Navii to operate with in their journey through digitising their business as well.
These resources foster seamless communication, content creation, messaging, and data integration, facilitating streamlined operations and customer interactions.
Mastering Short-Form Videos: The New Small Business Frontier
Liz Ward's podcast concluded by urging small businesses to embrace short-form videos, a trend fuelled by platforms like TikTok and Instagram Reels. Emerging as an excellent tool to further communication and marketing within their business. Acquiring video editing skills empowers small businesses to create captivating content, reaching wider audiences and enhancing engagement across diverse platforms.
Navigating Tomorrow with Navii: Your Next Steps
Liz Ward's podcast serves as an inspirational call to small businesses: embrace the digital transformation journey with Navii. Through personalised guidance, cutting-edge technology, and a growth-oriented mindset, Navii empowers small businesses to defy myths and thrive in the digital age. The path to success is illuminated, and Navii stands as a steadfast companion on this transformative voyage.
Have a listen to the podcast yourself to further enhance your entry into the digital world and embrace the way your small business is able to transform and forge digital strategies!