Green Pedal Cycles is an electric and standard bike hire company in Echuca, Victoria. David and his wife Suzanna founded Green Pedal Cycles in 2020 to provide Echuca Moama visitors with a new and memorable holiday experience.
The business also offers guided e-bike cycling tours, with its most popular tour taking riders through the historic Port of Echuca and the picturesque Scenic Drive along the Murray and Campaspe Rivers.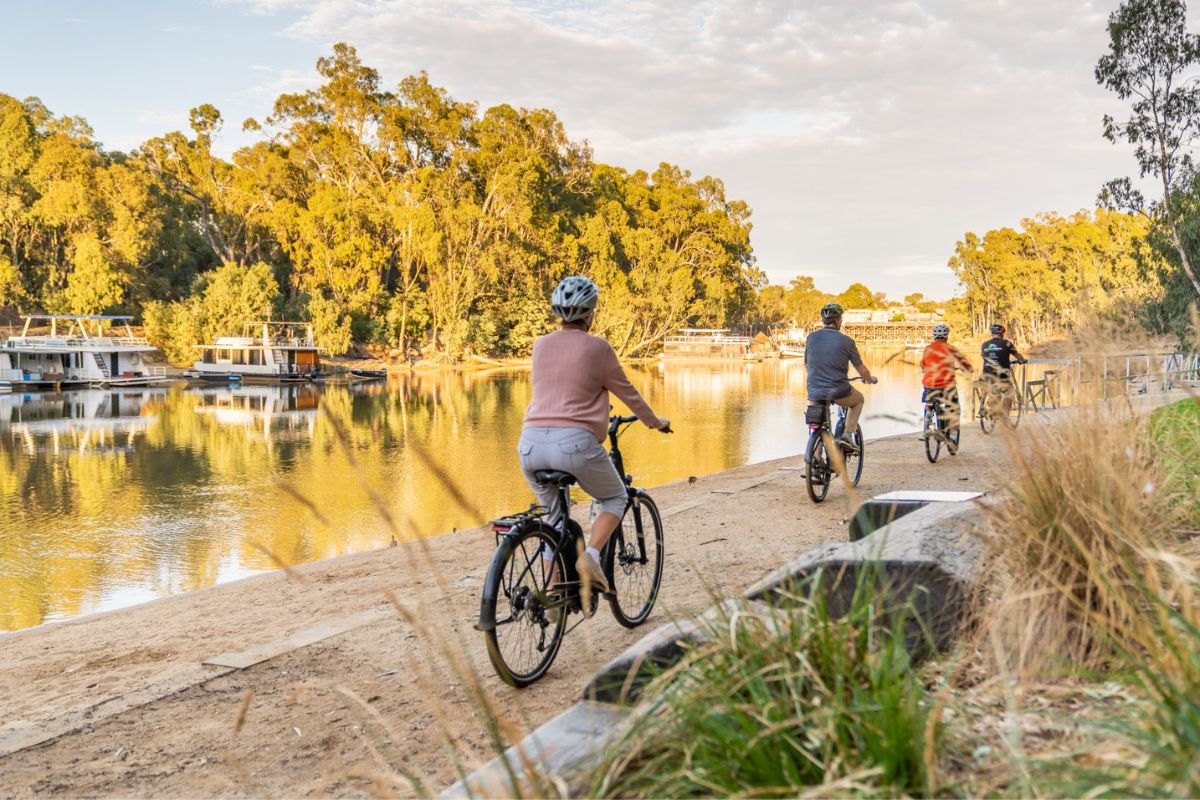 Launching a business amid a pandemic proved a serious challenge, with lockdowns and social distancing hampering Green Pedal Cycles' projected growth for much of 2020 and 2021.
Green Pedal Cycles started working with Navii, through its sister brand, Tourism Tribe, after accessing subsidised training through a local Digital Skills Accelerator program. The Digital Skills Accelerator program was delivered in partnership with Destination Riverina Murray that had received government grant funding. David and Suzanna signed up for the program as they were looking to reboot their business's digital presence to help attract new customers and encourage repeat business.
Through Digital Engagement Health Checks (™), pre and post the training, workshops and a program of mentoring sessions, Navii helped Green Pedal Cycles with a holistic strategy for improving its digital marketing. This included improving its website, SEO training, content marketing, implementing a live chat function, and increasing its Google Business presence.
Since taking on the training, Green Pedal Cycles has increased its Google Business reviews threefold and has grown more confident with consistently asking its customers for reviews after realising their importance in growing the company online.
After completing SEO training, Suzanna has implemented several key strategies to help improve the business's rankings on Google. As a result, the business now ranks favourably for several critical keywords, including 'bikes echuca'. The business now ranks number one on Google for 'cycling tours echuca'.
Speaking about the changes, Suzanna Barry said: "Over the last four or five months I've learnt so much and our digital presence has really improved. I've been so fortunate to be involved in the program… all of the coaches have been amazing. Since doing the program I've become aware of a huge range of tools to improve the development of our website, without always having to go to a web developer."
Overall, Green Pedal Cycles has significantly increased its customer base since participating in the Digital Skills Accelerator program offered in partnership by Navii's sister brand Tourism Tribe and Destination Riverina Murray.