Are you feeling somewhat lost or defeated in your business development journey? The 30-day Small Business Health Kick series is designed to give the Australian small business community a boost of motivation and direction for developing their digital capacity and improving their online presence.
The series consists of 30 blog articles with short videos, examples and instructions to help you improve your presence on social media, improve your website, assess your competitors and more. The challenges range from tasks that can be completed in under 3 minutes to longer activities that may require an hour or two of your time as well as some activities that should be built into your regular digital or marketing schedule.
All of the advice and information incorporated into the articles listed below has been sourced directly from the highly practical online courses and training materials developed by Navii.
Work on your Marketing Strategy
As business owners, we tend to get so caught up in the day to day tasks that come with running a small business that we lose sight of the big picture. The content below will allow you to take a look at your business with fresh eyes, allowing you to write a business plan that will help your business to keep moving forward.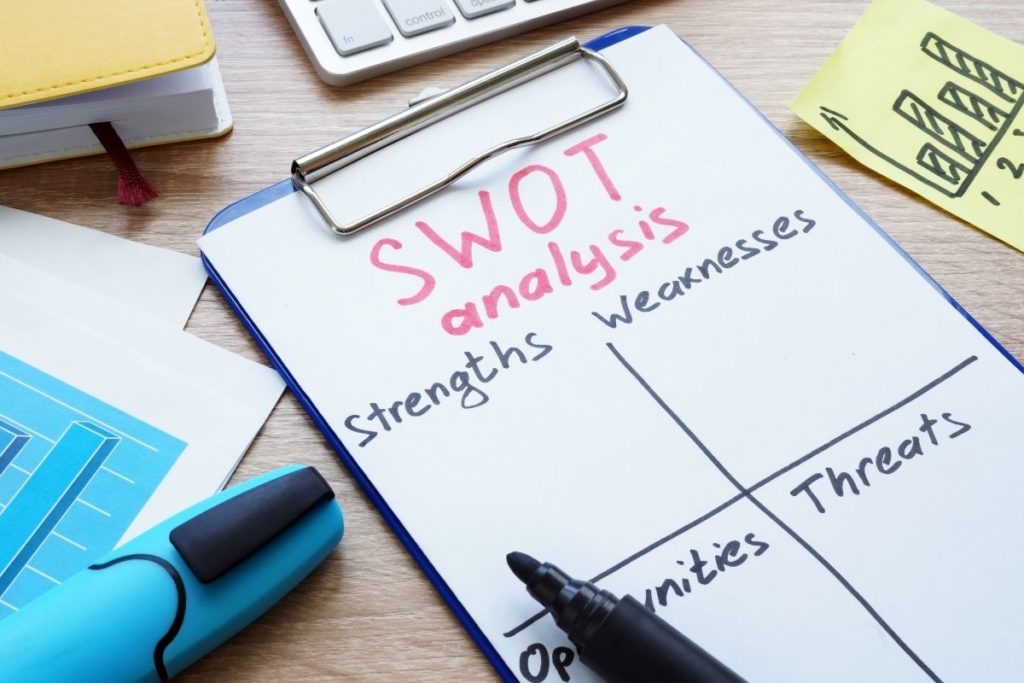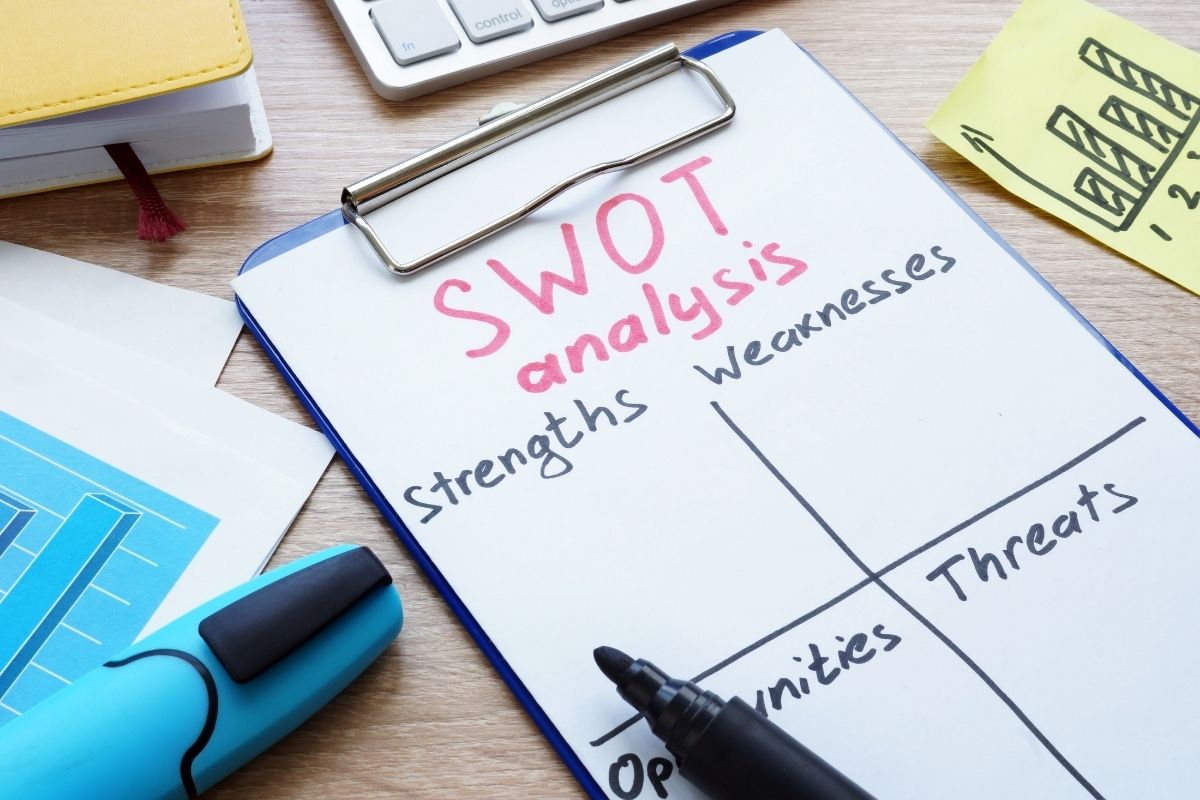 Get more reviews from your customers by setting up a "thank-you" email automation that directs them to the review platform of your choice.
This article explains how to write a unique selling proposition that succinctly answers the question, "Why should I buy from you?".
Completing a competitor analysis will give you valuable insights about what other businesses in your market are doing to attract customers.
Writing thoughtful responses to all of your online reviews gives you the opportunity to make a great impression to your future customers.
In order to have a crystal clear understanding of who your ideal customer is and their needs, you need to create your customer personas.
This article will show you how to do a SWOT analysis which will help you to identify strengths, weaknesses, opportunities and threats in your business' context.
Use this list of small business calls to action for your marketing channels to increase conversions and have your customers take action on every post.
Save Time and Reach More Customers by Using Smart Tools
There are plenty of excellent digital tools that can help your business in a number of ways. Firstly, time-saving tools help you to complete repetitive tasks faster, freeing up your time for more important things like customer interaction. Communication tools can make it easier for your customers to get in touch with you. Analytics tools to tell you where you're performing well and what marketing methods need reconsideration.
The below articles break down some of these excellent tools that can really change the way you work in the best way!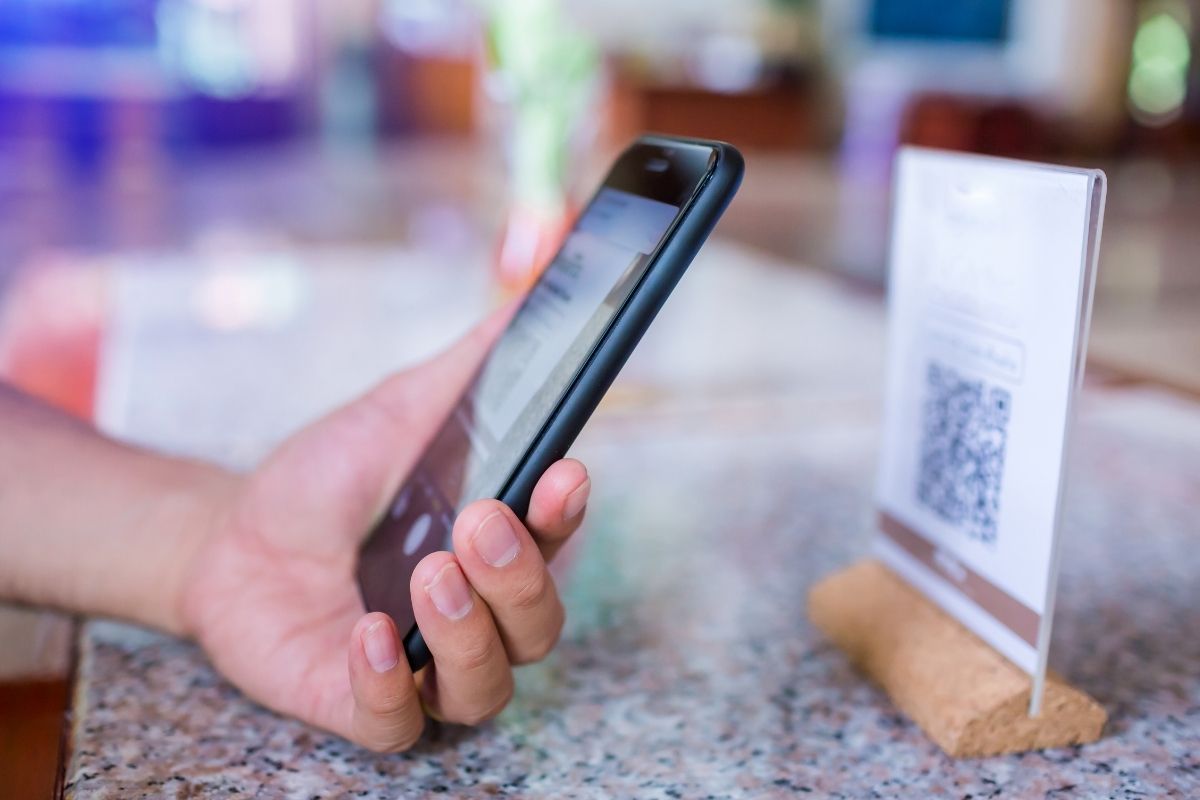 Businesses that Install Facebook Messenger Chat on their website offer their customers the opportunity to get in touch via live chat. We'll show you how simple it is to do.
You won't need a design team after we show you new ways to use Canva across your marketing channels using our favourite tips and tricks.
If you're unsure how to use Google analytics to improve your business, this article will show you 10 different ways that it can help.
The application of QR codes goes beyond pandemic contact tracing. Today's challenge is to create your own QR code to guide and assist the customers of your business.
Your Google listing is a powerful digital asset. This article explains how you can improve your search ranking by updating your Google My Business listing.
Are you looking to be more efficient when working online? A simple way for you and your team to save time is by setting up shared bookmarks for your business.
Build an Engaging Social Media Presence
For small businesses, there are many opportunities and benefits to having an engaged social media presence. Social media can help your business build a loyal community, gather valuable feedback, increase your online reach and attract new customers. The below activities will help you to improve the way you use social media.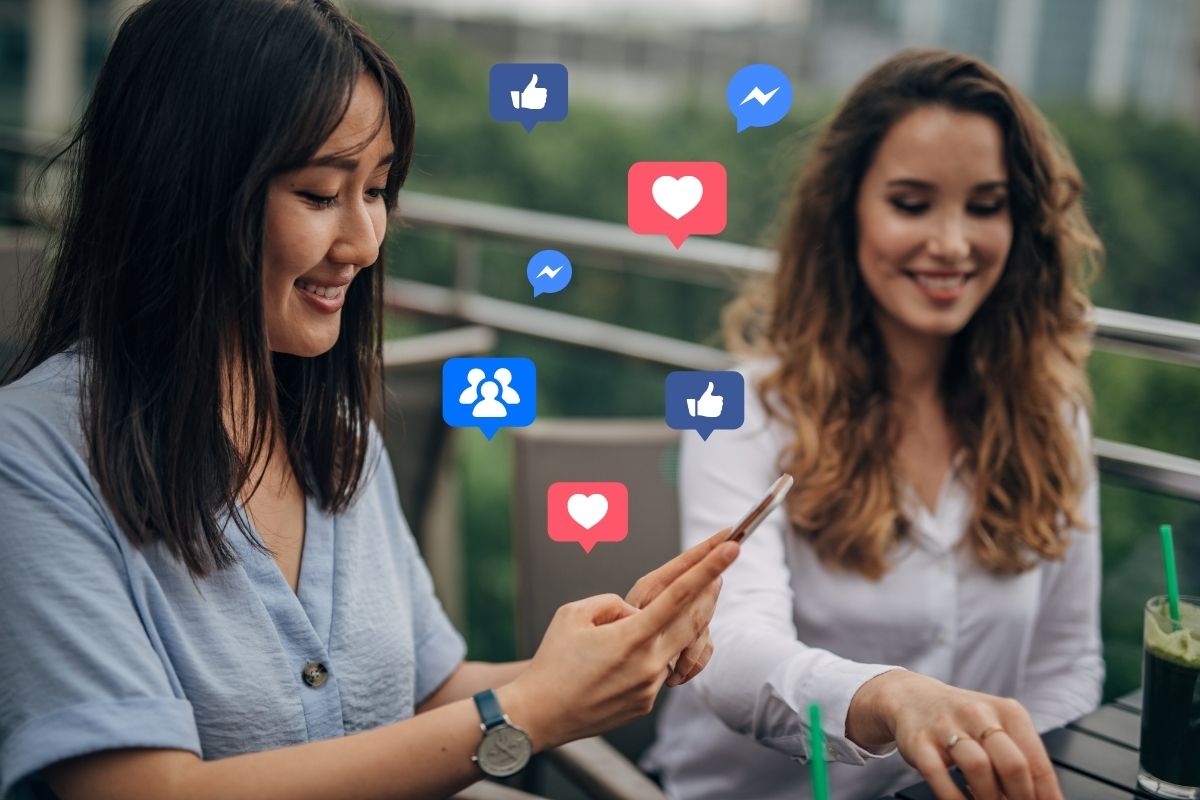 Did you know your Instagram bio must be optimised for you to increase your page's visibility and reach? Learn how to update your Instagram bio in 15 minutes.
The About section of your Facebook page is often a go-to spot for new customers seeking important information so it is vital that it is up to date.
Want your Instagram to sky-rocket with active followers and engagement? If so, check out this guide (incl. examples) on how to create your first reel.
If you want to build an engaged audience on social media you need to give a little to get a little. This article will help you to better interact with your online community.
Learn how to set up your Instagram and Facebook direct messages so they work 24/7 for your business.
Learn how to access your Facebook and Instagram Insights and use them to enhance your digital marketing.
It's time to begin updating your Facebook cover image so that it achieves your business goals and communicates your products and services with your target market in mind
An easy way to help your customers to find the information they're looking for is to reorder the menu on your Facebook page.
Highlights and are a great way to share specific information with your audience. This article will show you how to create an Instagram Story Highlight.
Improve the Performance of your Website
You've probably heard it said before that your website is your online shopfront. It is the only piece of digital real estate that you have full control of and it is critical that it serves its purpose by providing adequate information for your customers and being easy to use. The actions and advice listed below will help you to make the experience of using your website as pleasant and helpful for your potential customers as possible.

Well written FAQs make life easier for both you AND your customers. This article will guide you through what to include in an FAQ page for your website.
Having large images on your website will negatively impact its load speed. This article will help you to understand how to resize images for online use.
Learn how to design a Contact Us page that provides enough information to satisfy a range of enquiries and encourages potential customers towards a sale.
A well-designed website footer can serve as a safety net to keep visitors on your website. This article will show you the most important elements of a footer.
Improve the SEO of your website and improve customer experience by learning how to find broken links on your website.
How well does your website work on a mobile? With more people looking for businesses online, it is vital to improve your website performance on mobile devices.
This article outlines multiple ways that you can improve the accessibility information on your website in order to cater better to customers with disabilities.
This guide to conducting an easy SEO audit on your website will help ensure your business ranks well in Google search results for relevant keywords.
Download the checklist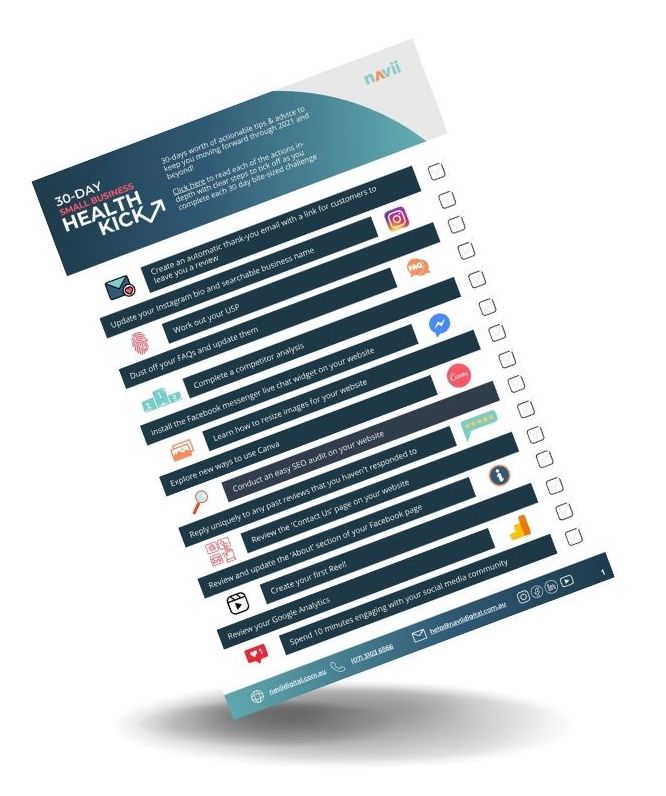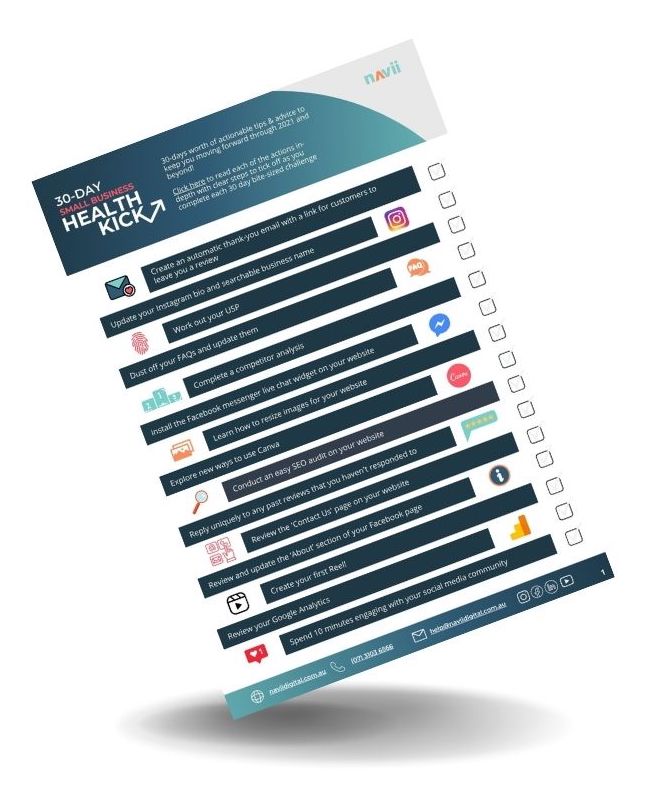 If you're the kind of person who gets satisfaction from ticking things off a to-do list, you can also download a printable PDF checklist that has each of the 30 articles linked for easy access.
For extra support, consider joining Navii's Facebook group to share your experience and seek guidance from others in the Aussie small business community.
To stay up to date with the latest small business news and opportunities, sign up for our newsletter using the subscription form below.